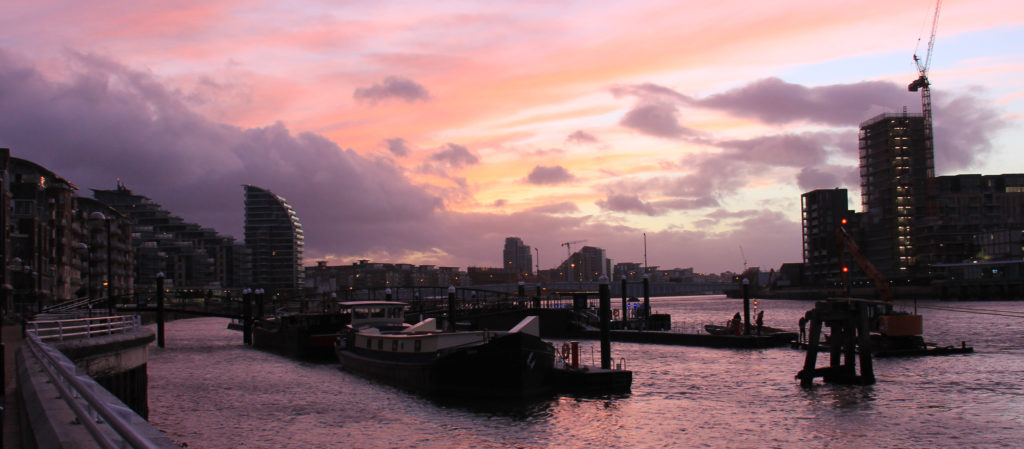 This pleasant riverside walk to Chelsea Bridge is currently obstructed in places by construction works but will one day offer aThames path amble all the way.
Start at the Trinity Road roundabout at the southern end of Wandsworth Bridge. Look for the Tesco Express, go between that and the flats into the communal gardens; turn left through the gardens of Battersea Reach to get to the terrace of the Waterfront pub.
Walk along parallel to the river and drop down on to the Thames Path. Follow this eastwards towards the Heliport then follow the Thames Path signage all the way to Battersea Bridge. Cross the bridge and turn left along the Chelsea Embankment past the houseboats.
Where the Embankment bends to the right go straight on along Lots Road on the right-hand pavement (Cremorne Gardens is a pleasant spot if you need a rest). Where Lots Road turns right, you turn left across Chelsea Creek into Chelsea Harbour. Bear left. following the Thames Path signs around the development. The path takes you under a railway bridge on to the riverside path on the other side.
Walk along the river, possibly diverting into Imperial Park on your right or seeing a helicopter land or take off over the Thames to the left. The path comes to an abrupt temporary end; turn right along the path running at right angles to the river, turn left at the end and past a bus stop on to Townmead Road (past Fulham Wharf Sainsbury's). Walk along Townmead Road to the end, turn left on to Wandsworth Bridge and you are back at the start point.